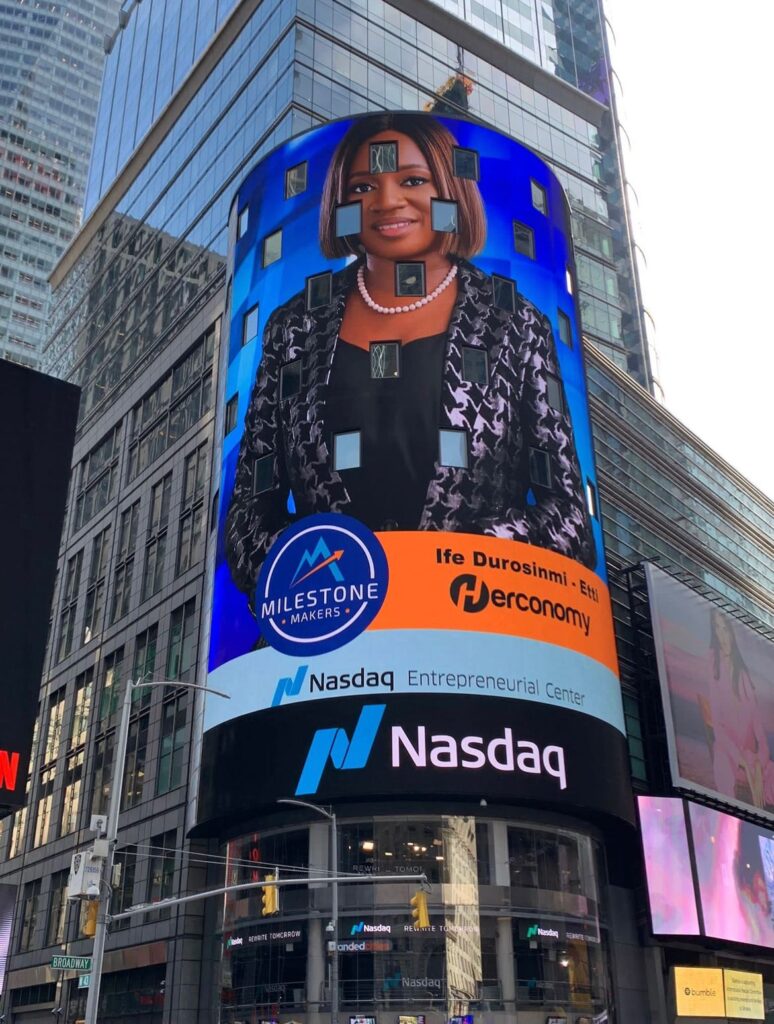 Back in September 2023, Ife Durosinmi-Etti (founder, Herconomy) was flashed across the surface of the Nasdaq Tower in New York's Time Square. Incredibly, she's back again – this time as a proud Milestone Champion of the Nasdaq Entrepreneurial Center – basically for the important work done by Herconomy in promoting Gender Equality.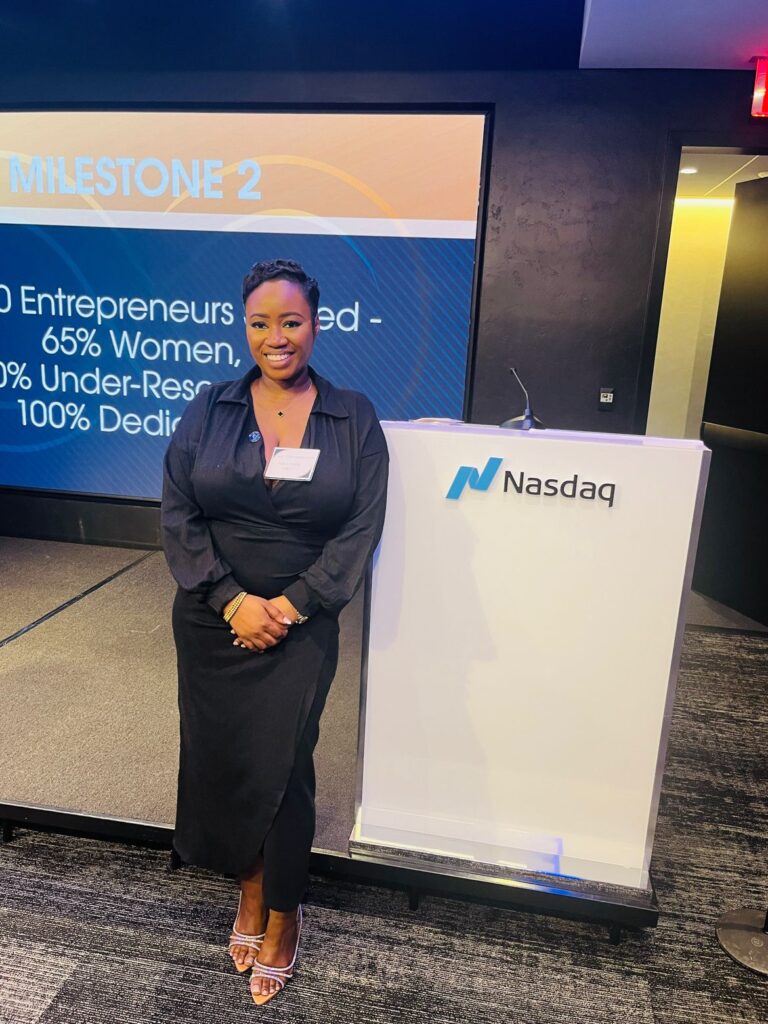 📸 Ife Durosinmi-Etti
Says Ife: "Over the last 8 years, they [Nasdaq] have built a coalition of support which shows up for entrepreneurs everywhere [and] every way, and I have benefited from them immensely. I look forward to more❤️Congratulations NASDAQ Entrepreneurial Center on [eight]  years! I'm proud of be part of your community."
Oh, and she adds: "Please download our Herconomy App on iOS and Android, and start saving with us today! You'd be glad you did❤️. You'd get 10% interest per annum on any amount saved with us💃"
For ladies who want to take control of their finances, Herconomy empowers them to better manage their funds in order to secure a thriving financial future through savings.