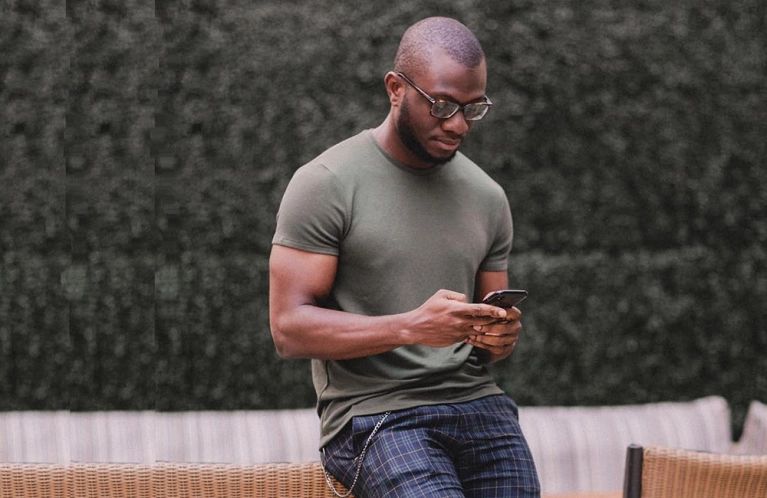 Helium Health Co-founders: Dimeji Sofowora, Tito Ovia and Adegoke Olubusi
Here are the top 10 Nigerian startups, ranked by the amount of funds raised year-to-date in 2023 (source: Nairametrics Deal Book):
Termii ($3.65 million) – In June, Nigerian communications platform-as-a-service (CPaaS) startup, Termii, raised $3.65 million to expand its product offerings. The new raise brought the startup's total funding to $5.05 million having first raised $1.4 million in seed funding in January 2021. Termii's CEO, Gbolade Emmanuel said the funds were not needed for operational activities but rather to power the company's expansion initiatives, which include developing and promoting existing and new products in new markets with a priority to Francophone African countries starting with the Ivory Coast and not North Africa as earlier planned.
OnePipe ($4.8 million): Fintech startup, OnePipe, secured a $4.8 million credit facility from TLG Capital in March this year. The company said it would use the facility to provide inventory finance to small shops. Launched in August 2019, OnePipe aggregates APIs from banks and fintechs into a standardized gateway that is easy to integrate and makes partnerships seamless. The startup, which raised US$3.5 million in seed funding in November 2021 also plans to establish itself as a leading supplier of financial services to Nigeria's informal sector.
FairMoney ($5.39 million) – MyCredit Investments Limited, operating as FairMoney Nigeria, announced in June that it had raised N2.5 billion ($5.39M) in a Series 1 Commercial Paper Issuance. The CP Issuance aims to support the company's short-term liquidity needs and finance the growth of its loan book.
Traction ($6 million) – Merchant solution platform, Traction, raised a $6 million seed round in August this year. According to the startup, the funding was to drive expansion, accelerate growth, and strengthen its team. The capital infusion aims to speed the startup's growth over the next 18 months (including outside Nigeria) – either organically or through Merger and Acquisition. Traction has seen a 7x increase in revenue and an 8x surge in transactions in 2022 while serving over 70,000 businesses in Nigeria.
Remedial Health ($12 million) – A Nigerian startup digitising pharmacies and bringing efficiency to the pharmaceutical value chain, this company raised $12 million in Series A equity-debt funding to scale operations in Nigeria. The total package comprises $8 million equity and $4 million debt.
Nomba ($30 million) – In May, Nigerian fintech startup, Nomba, closed a $30 million pre-Series B round. Founded in 2016, Nomba's first iteration, Kudi, was a chatbot that responded to financial requests, allowing users to make transfers, buy airtime, and pay bills. However, it soon pivoted to agency banking services. Last year, it underwent a rebrand, dropping the name Kudi for Nomba, and adding payments and business banking services to its list of offerings. With the new funding, the startup says it plans to add more services to businesses in Nigeria and across Africa.
Helium Health ($30 million) – In June, this Nigerian e-health startup raised US$30 million in Series B funding to help it expand the reach of its fintech product HeliumCredit. Founded in 2016, Helium Health pivots hospitals and clinics instantly into the digital space with its flagship Electronic Medical Records/Hospital Management Information System (EMR/HMIS) product, the most widely used solution in West Africa. HeliumCredit, meanwhile, was launched in 2020 to provide hospitals, clinics, pharmacies and diagnostics centres with loans to purchase medical equipment and medication, as well as to facilitate business expansions. Over US$3.5 million in loans have so far been disbursed to about 200 healthcare facilities through the service.
LemFi ($33 million) – This fintech startup transforming financial services for immigrants, announced a $33 million Series A round. Founded by Ridwan Olalere and Rian Cochran in 2020 to solve immigrants' challenge of lack of access to financial services, LemFi, formerly known as Lemonade set out to build a platform that empowers the next generation of immigrants. The company says the raise would be used to fund the expansion of its product offering to the United States, Europe, the Middle East, and Asia, as well as innovate new product offerings according to the needs of its users.
Sabi ($38 million) – A Nigerian B2B e-commerce platform providing digital commerce infrastructure to Africa's informal economy, Sabi raised $38 million in Series B funding at a valuation of $300 million in May. The company said the new funding would enable it to develop its platform further, enhancing its features and user experience. Additionally, Sabi plans to invest significantly in its logistics network and expand its reach to underserved regions, ensuring that businesses across Africa can access a reliable and efficient B2B e-commerce ecosystem.
Moove ($76 million) – In August, Nigerian-born mobility fintech company, Moove, announced it had raised $76 million in new funding to build the largest tech-driven financial services platform for mobility entrepreneurs. This came as the largest single raise in 2023 by any Nigerian startup. The financing consists of $28 million in equity, $10 million in venture debt from funds and accounts, and $38 million in previously undisclosed funds raised over the past year.
Full story: Nairametrics