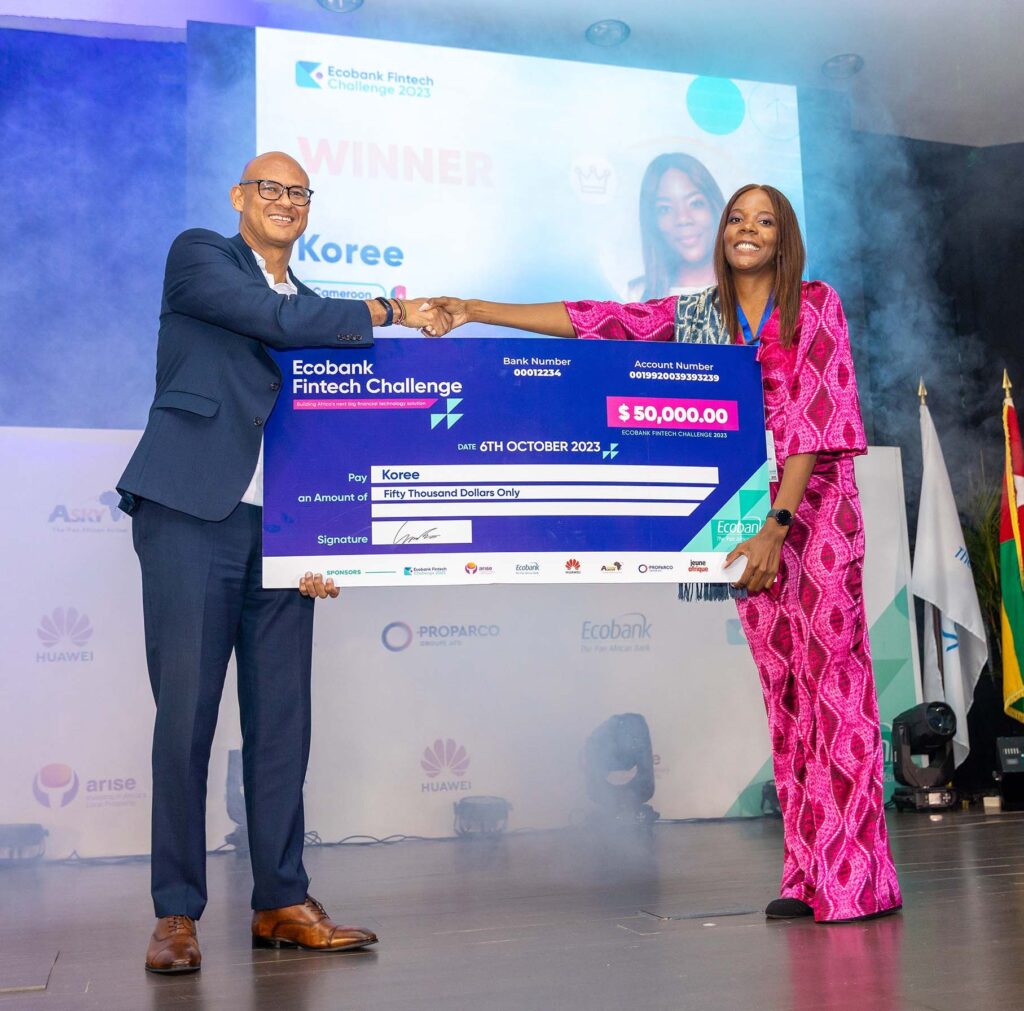 Magalie Gauze-Sanga (founder/ CEO, Koree) was, on October 6, 2023 crowned winner of the 6th Ecobank Fintech Challenge, which took place on October 6 in Lomé, Togo.
The Cameroonian took home the $50,000 first prize for the Koree (pronounced "cowrie") app, which enables consumers create a loyalty card that can be used as a digital wallet when change is not available at a store checkout. Loyalty cards can be created in three seconds by scanning the store QR code or by adding their ID manually. Cashbacks can also be earned at partner outlets.
Says Ms. Gauze-Sanga: "Koree aims to use its victory by working with Ecobank around services and partnership, with a view to penetrating other digital markets. In particular, we are planning to deploy in the DRC, which is a big market, and look to other French-speaking markets as part of our expansion."
In second place at the Ecobank Fintech Challenge was the Makuta innovation from the DRC (Democratic Republic of Congo), winning a princely $10,000.
Flexpay Technologies from Kenya got the third prize, worth $5,000.
Launched in 2017, the Ecobank Fintech Challenge brings together a rich ecosystem of fintechs, regulators, investors, financial institutions, globally-focused technology companies, technology hubs, entrepreneurs and experts across Africa's fast-growing financial sector.