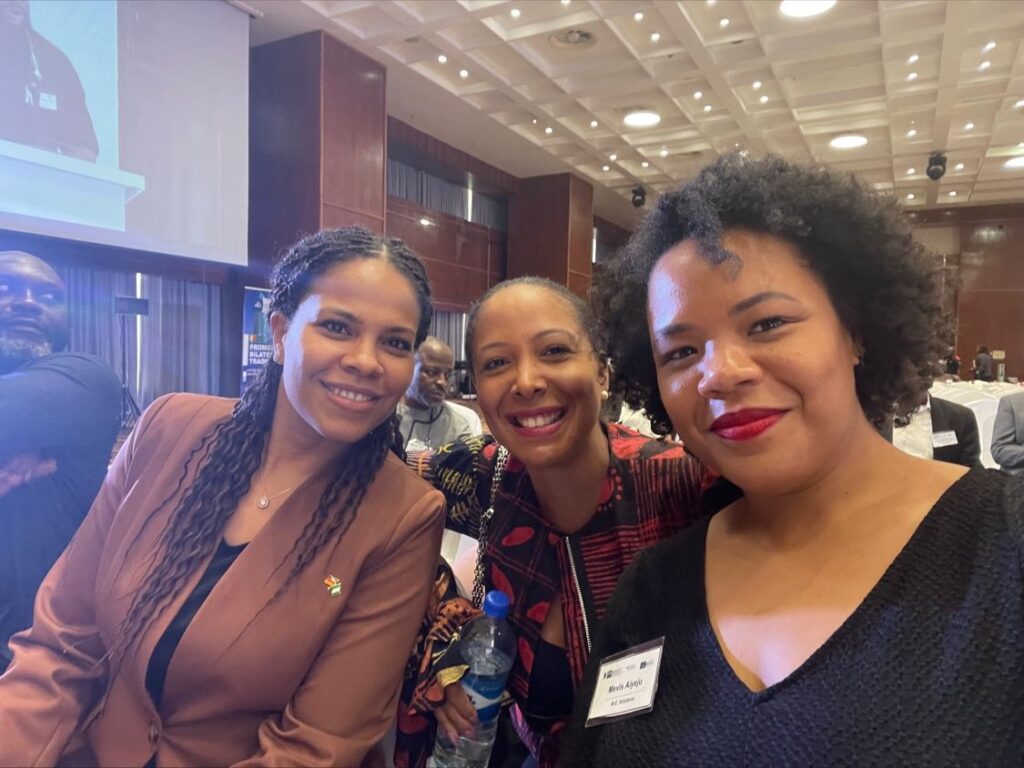 This photo of Mevis Aiyeju (co-founder & Managing Director of M.E. Solutions Limited) was taken at the recent German-Nigerian Business Conference, in honour of the Chancellor of the Federal Republic of Germany, Dr. Olaf Scholz. Dr. Scholz's diplomatic trip to Nigeria was part of Germany's effort at strengthening economic relations with countries linked to the reform of Berlin's 'Compact with Africa' initiative – this, ahead of the November 20 meeting of African and G20 countries in Berlin.
Mevis does some interesting and important Agricultural Technology (AgriTech) work, with her company focused on finding gaps in the agricultural sector and creating value through technology – such as soil-less farming.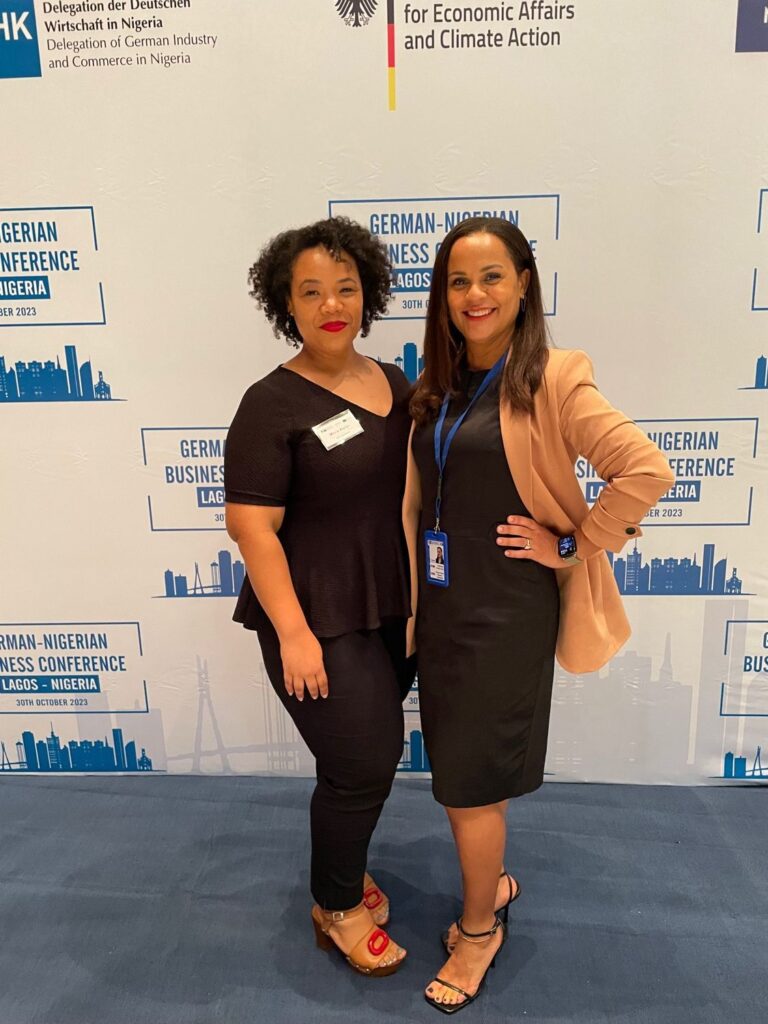 In 2021, M.E. Solutions ventured into designing a hydroponic system for cattle fodder production, thereby addressing a prevailing farmer-herder crisis.
Says Mevis: "When I stumbled upon soil-less farming as a solution on its own, it was a fascinating concept, understanding that plants indeed do not need soil to grow. They need water, oxygen and nutrients!"