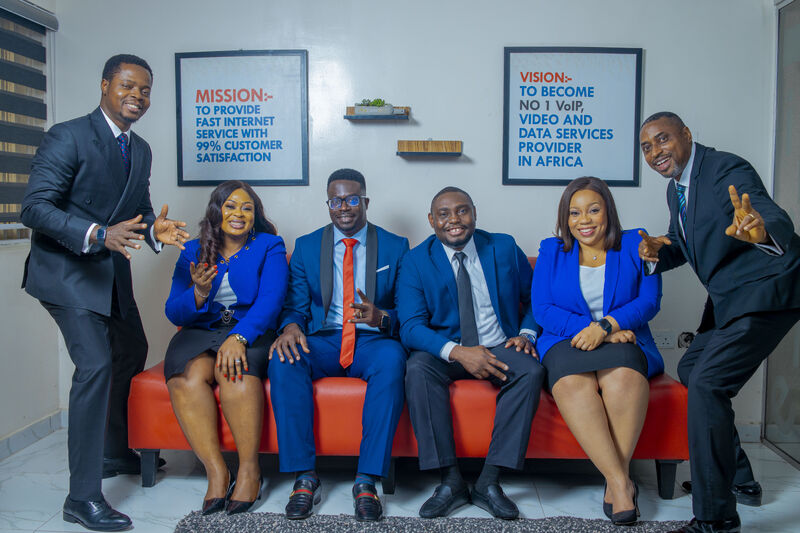 The team at TIZETI – providers of Next Generation Internet services across Africa – has proudly announced the completion of its 2023 expansion objectives, as the company now provides Internet Service across the Northern, Southern, Eastern and Western regions of Nigeria.
Says founder, Kendall Ananyi: "We have now joined the list of Nigerian entrepreneurs who have built a nationwide business"
At the beginning of the year 2023. Kendall had asked his team to prepare for an 'overflow of blessings'. and he shares a strategic email he had posted to staff:
Hi Team,
This year we will significantly progress expansion into multiple states in Nigeria & new regions in Ghana. This will involve our team maturing quickly & setting up middle management in those states. It's an exciting time for younger members of the team as it will create lots of opportunities for growth. We intend to push even beyond the initial 10 states and are looking to be a nationwide ISP in Nigeria this year.
Competition and NextGen
We will be facing significant competition from 3 different technologies: Satellite, 5G & Fiber from various FTTH providers. While they may seem like bigger competition, we have faced competition from day 1 & have always been successful by working as a team with our solid foundation in our values:
1. Teamwork: We will work together as one unit to exceed expectations.
2. Excellence: We will be innovative and execute our expansion plans with excellence.
3. Customer Service: We will differentiate our offering by giving the customer the most affordable service.
We have the right technology to continue to grow our market share & continue to be the lowest cost provider in the industry and replicate our success in smaller Tier 2 and 3 markets.
Spacex had made satellite backhaul a great option & a tool we can even use to our own advantage as our recent partnership with Eutelsat shows. Fiber ducts being built for FTTH providers also help reduce infrastructure cost for us to build our own fiber backhaul to our towers.
We have to focus, execute our plans & come out on top as we have always done. No one understands the market & our customer needs more than us. We have had 10 years experience doing that successfully & we will leverage that over the next 10.
Recession Fears
The world is showing early signs that indicate we are headed into a global recession, layoffs have increased, stock market is still down, and the war in Ukraine is still raging.  We likely will have an even tougher start to 2023. Nigeria specifically has uncertainties around the election & the USD exchange rate. We will spend early 2023 to plan & watch how things unfolds but as always we will be "greedy when others are fearful" & still execute our plans so when things turn around we are better positioned to maintain & even extend our lead.
Expansion
We have a number of target countries which we spent time exploring last year & will advance those plans this year. Expansion outside Nigeria helps us diversify our customer base. We will look to setup new subsidiaries & apply for licenses this year.
Welcome back & I wish us all an amazing 2023 filled with an overflow of blessings.