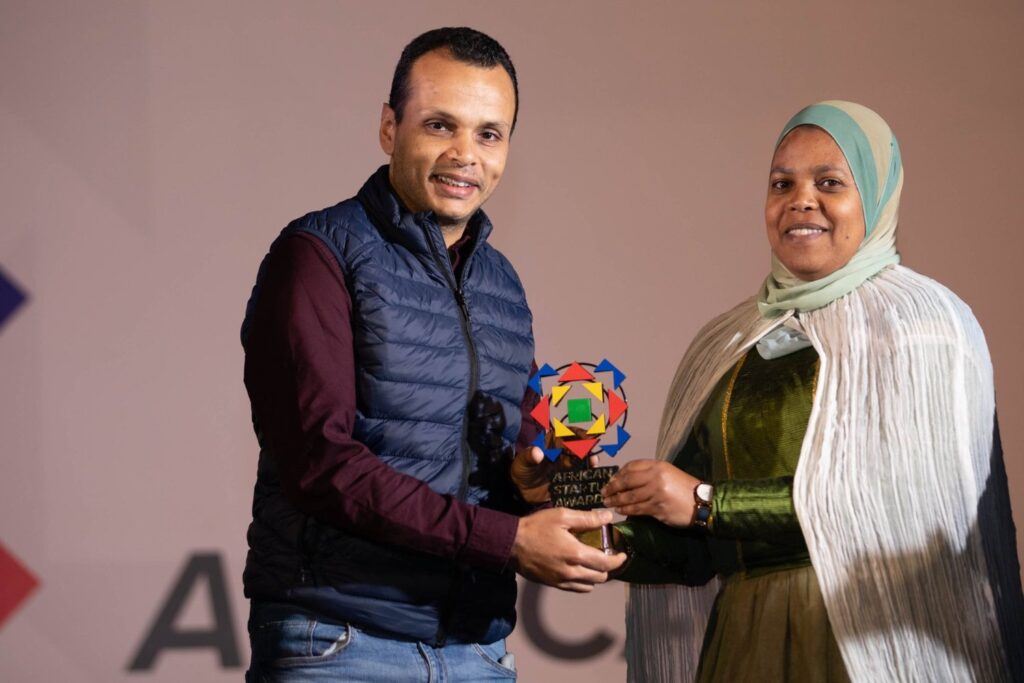 Click images for captions 📸GSA Africa
The Global Startup Awards (GSA) Africa – a tech innovation competition scouting all five African regions and 55 countries – recently announced a total of 16 winners across different categories of the startup ecosystem:
AGRI TECH: Moome from Tunisia, aims to make smallholder dairy farmers more profitable, traceable and sustainable by bridging data gaps in dairy ecosystems to enhance daily operations with a unique dataset. Manage your cows with one click from your smartphone.
HEALTH TECH: Emergency Response Africa from Nigeria– A healthcare technology company that connects emergency victims to the help they need 24/7. Our vision is an Africa where everyone can receive emergency medical care in 10 minutes or less.
ED TECH: Dataleum Ltd from Nigeria – A tech training and consulting firm that nurtures and deploys Talents within the Global Ecosystem.
GREEN TECH: Coffee Resurrect from Ethiopia – The first Biotech company in Africa to create 100% Natural Personal care, Nautracutical and Food ingredients from coffee waste known as spent coffee grounds sustainably.
COMMERCE TECH: Zofi Cash from Uganda, is revolutionising the way salaried individuals access their wages. The traditional 30-day pay cycle can leave people without funds in times of unexpected expenses and emergencies.
MOBILITY & LOGISTICS: BasiGo from Kenya – An e-Mobility startup looking to revolutionise the public transportation sector by providing public transport bus owners with a cost-effective electric alternative to diesel.
VC OF THE YEAR: Mo Angels from Mauritius – The first Syndicated Angel Investment Group in Mauritius. Built to fund early-stage.
WEB 3: Momint from South Africa – The digital wallet of the future, harnessing the power of blockchain technology to revolutionise the next generation of assets.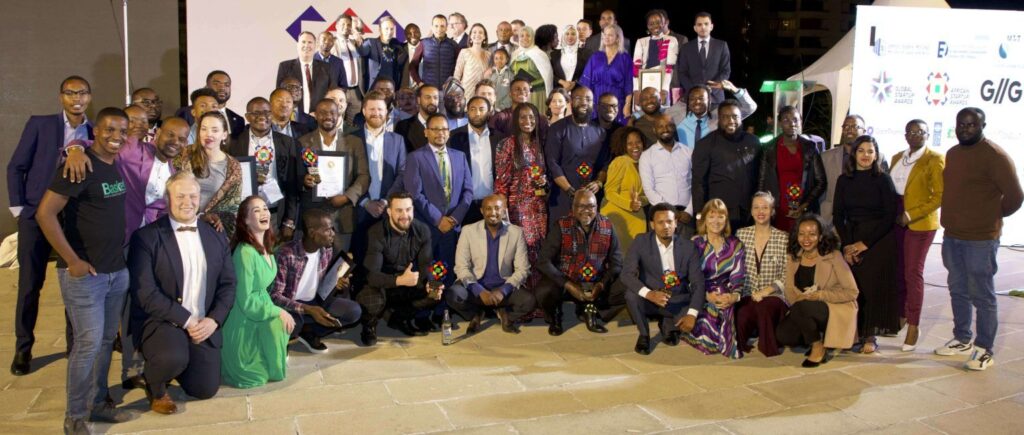 ECOSYSTEM HERO: Hani W. Naguib from Egypt – A leading Egyptian business designer and innovation consultant for some of the nations top institutions and SMEs.
DIVERSITY ROLE MODEL: Developers in Vouge from Ghana, aims at creating an amazing community of African women who are passionate about using tech to revolutionize Africa and beyond.
BEST ACCELERATOR/INCUBATOR: AUC Venture Labs from Egypt, a university-based accelerator supporting innovative and scalable startups.
BEST CO-WORKING SPACE: Tech Buzz Hub from Uganda – A hub dedicated to creating inclusive work spaces with a mission to help young entrepreneurs fulfill their enterprise dreams and vision through coworking spaces and providing facilities and infrastructure.
FOUNDER OF THE YEAR: Hadeer Shalaby of Freeziana from Egypt – An eCommerce website focused on handmade products and craft supplies, aims to empower women as well as marginalized handcrafts makers to generate their own income by selling their local and handmade products through website
BEST NEWCOMER: Awabah from Nigeria – An all-in-one Platform for Gig-workers' Financial Wellness helping millions of people get access to micropension, accident cover, health insurance and life assurance at just one cost.
STARTUP OF THE YEAR: Hiryo from Egypt – A women's safety and anti-harassment app that utilises high-end tech like AI to support women, help them feel safer & fight gender-based violence. We help women turn their loved ones into a private security team, report incidents, and get psychological & legal support.
GIIG FUTURE SHAPER: Zuri Health from Kenya – A virtual hospital platform providing affordable and accessible healthcare services to patients across Sub-saharan Africa via a mobile app, website, Whatsapp bot and SMS service.
The GSA Africa Awards 2023 was held in collaboration with the Global Innovation Initiative Group (GIIG), the Ethiopian Ministry of Labour and Skills (MOLS), and the Ethiopian Ministry of Innovation and Technology (MInT) – with the support of the Entrepreneurship Development Institute (EDI) Ethiopia.