This September, the Black Talent Awards congratulated its 2023 award winners during a distinguished event, recognising extraordinary Black professionals for making remarkable impact in developing a more diverse, equitable and inclusive working environment.
Held at Birmingham's Edgbaston Stadium, guests included the Mayor of the West Midlands, Andy Street, who cheered on impressive 2023 winners:  
Dr. Elizabeth Shaw (Founder, 1000 Black Voices) received a specially-created Trailblazer award) for her impresssive work in DEI. One of her highlights is successfully leading trade missions (to New York, San Francisco and Los Angeles), in collaboration with the British Consulate General, to accelerate enterprise and growth for Black founders. Significantly, she has forged links between individuals and industry giants, creating opportunities for sustainable funds and venture capital to be directed to Black founders. 
Trevor Sterling (Senior Leader category) – the first Black Senior partner appointed in a Top 100 UK law firm, who has played a crucial role in statue campaigns for Nelson Mandela and Mary Seacole.
Leon Donald (FMCG and Retail category), who played a key role in making Tesco a more inclusive employer through the Tesco Black Action Plan.
Christina Brooks (Rising Star category) an Executive resourcing executive, for her work in promoting inclusivity and is actively involved in a task force with the Metropolitan Police.
Nik Muchatuta (Charitable, Voluntary, and Social Change category), for her efforts to improve diversity and inclusion within the nuclear energy sector through her initiative REIN (Racial Equality In Nuclear).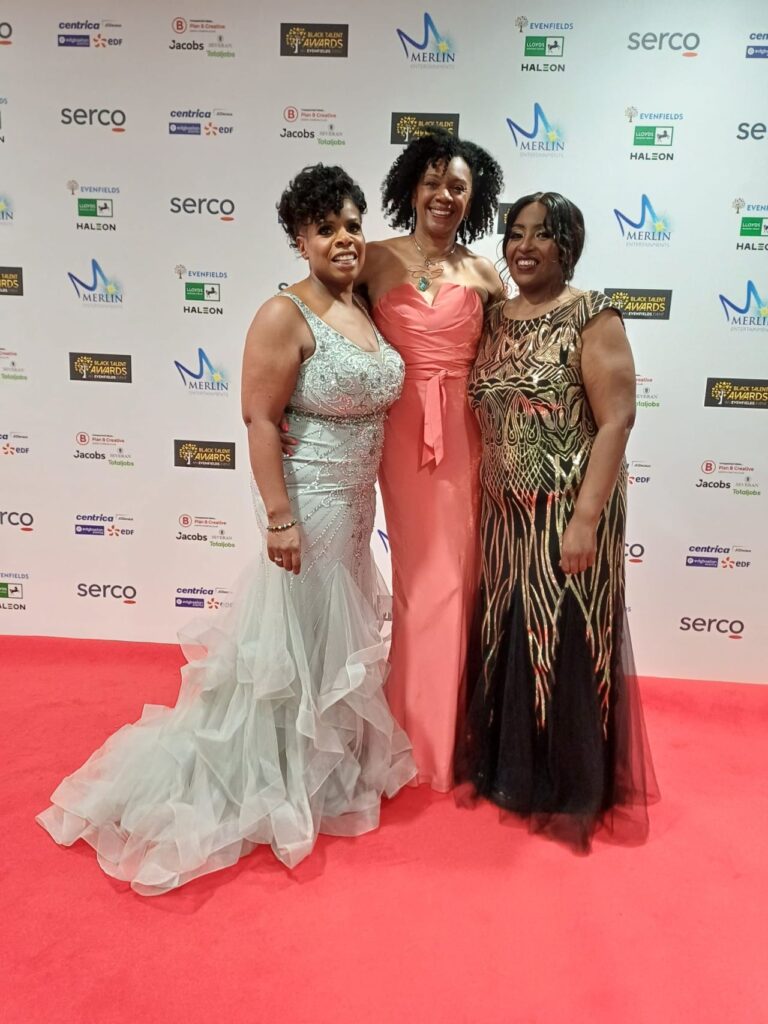 Dr. Shaw began her award acceptance speech with: "Imagine a world of authentic equity…"
And her LinkedIn post was as striking: 
"The final award of the night. One made just for me! Trailblazer 2023"
"Humbled and grateful to the Black Talent Awards who honoured me with this ultimate accolade. The level of excellence in our community is off the chart… and I am gifted with the platform to share what we care about at 1000 Black Voices and provide visibility for those we serve. You know I am stunned.
"Such a gift and so much more needs to be done. I see and feel it everyday. Until there is no equity gap in access to social and financial capital, and every opportunity is afforded to communities that are currently underserved and overlooked, we need to strive and empower our voices, our perspectives, our economic resilience"
Denise Myers (founder of the Black Talent Awards and CEO of recruitment agency Evenfields and Evenfields Community), stated, "Homogenous narratives of career and entrepreneurial success need diversification. Young Black talent needs to see role models who are relatable and who are succeeding on terms that they can identify with. This year's winners include individuals who have gone on to forge lives very different from the one in which they came. These awards celebrate the remarkable feats of those who have triumphed, despite the disadvantages posed by race, gender or social background, to demonstrate what is possible. You cannot be what you cannot see."